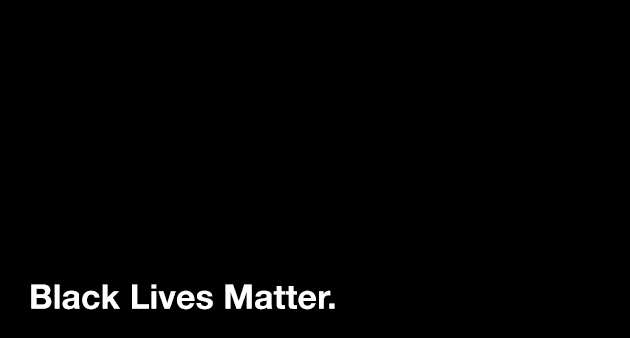 The events of the past weeks have weighed heavily on many of us. I feel outrage, sorrow, and solidarity with Black Americans and minorities across the world who suffer deep injustice every day.
Black Lives Matter. The freedom to live and breathe is inviolable. Racism is intolerable.
The deaths of George Floyd, Ahmaud Arbery, Breonna Taylor, and so many others are sickening. Personally, they are a painful reminder of the death of a dear friend and housemate, a brilliant scientist and a loving person. Because he was black and because he was gay, he was subjected to emboldened hate and discrimination in 2016 – from neighbors and law enforcement in a new town – and consequently took his own life.
True equality under the law, true equity in society, and true compassion and respect in our hearts, are absolutely necessary.
Of course, words like this have never been remotely enough, and perhaps this moment is galvanizing action and change more than any moment in our recent history.
I believe the strength of American society lies in its diversity, and its unity resides in its shared ideals. Black, White, or Brown, we each belong to one America made up of different individuals who are equal — not only under the law — but crucially, in each other's hearts and minds. We are united by our faith in each other as a people, and in the grand experiment that is America.
It's worth remembering that this experiment has always been uncommon and delicate. It seems clear that it will fail unless systemic racism and oppression are stopped. It's obviously not easy, from entrenched power structures to the undeniable personal biases we all have.
I am inspired by the actions of teammates, friends, and people everywhere who are protesting, donating, introspecting, and learning; who are having tough conversations about racism and biases of all kinds; who are demanding accountability and change in our governments and in each other.
As an organization, our core purpose has always been to enable respect, inclusion, and belonging, in just one way among many. I believe that we must each manifest these values and model them for others, because they are critical to sustain a dignified, diverse, and free society.
What good is diversity without inclusion and equity?
What good is nominal equality without respect?
What good is society without empathy and belonging?
Without these things, the alternative is discord, intolerable pain, and the death of what truly makes America great.
I believe that by each making a conscious effort to embody these values, and by helping each other do the same, we have a chance at ensuring that even as we stand against injustice and racism now, generations to come will vigilantly do the same.
– Praveen Shanbhag, CEO, NameCoach