NameBadge is my favorite feature on Namecoach. It is a fun and free way to express your identity as an individual. It also makes a great presentation for the beginning of school year or as an attachment on a professional profile (like LinkedIn) or social media.
After registering, follow the three easy steps to create your own badge.
First, record your own name in your own voice. You can also add phonetic notes to supplement the recording.
Second, provide anecdotes concerning the history of your name, its meaning, and any amusing or interesting stories about your name.
Lastly, publish your badge to any online profile, social media account, or as a signature for your email.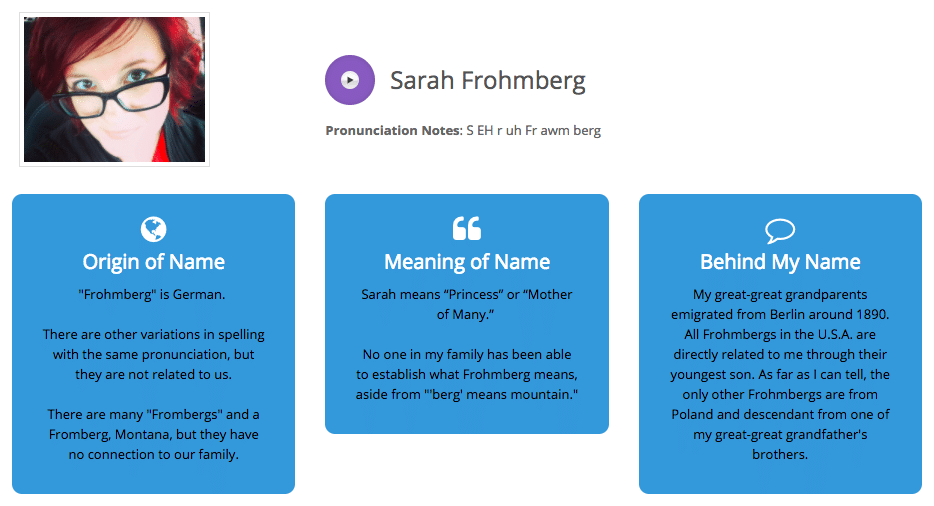 Click on the image above for a direct link to my NameBadge.
---
This post is submitted by Sarah Frohmberg, a high school teacher in Kansas City.